Treble Chorus Repertoire 2023
Dance into the Day
Mark Patterson
Alliance AMP 0835 (SSAA)
Always Keep This Close
Zachary J. Moore
Santa Barbara 1342 (SSAA)
In the Sweet By and By
arr. by Daniel J. Hall
Walton WLG 130 (SSAA)
Abreme la Puerta
arr. by Cristian Grases
Gentry JG2462 (SSAA)
Never One Thing
arr. by Corie Brown
Hal Leonard 00285924 (SSA)
This Is Your Time
J. Reese Norris
Santa Barbara SBMP 1458 (SSA)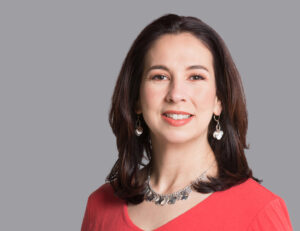 Jessica Nápoles is Professor of Choral Music Education at the University of North Texas. She teaches undergraduate coursework in choral methods, conducts the Concert Choir, and mentors graduate students in research. Dr. Nápoles served as Interim division chair for Conducting & Ensembles in 2019-2020 and Interim division chair for Music Education in Fall of 2020. A native of Florida with a Cuban-American background, Dr. Napoles taught middle school chorus in the public schools of Miami and Orlando, FL. She received her Bachelor of Music Education, Master of Music Education, and PhD in Music Education from the Florida State University. Prior to her appointment at UNT, she taught at the University of Utah for 11 years.
Dr. Nápoles is an active conductor, clinician, and adjudicator, frequently engaging in guest conducting opportunities locally, regionally, and nationally. She has conducted All State and honor choirs in 18 states across the US. She has conducted the Southern, North Central/Central, Eastern, and Western division honor choirs for the American Choral Directors Association (ACDA). In 2019, Dr. Nápoles made her Carnegie Hall debut as choral conductor for the WorldStrides OnStage Honors Performance Series. She was asked to return in 2020, 2021, and again in 2022.
In addition to her conducting invitations, Dr. Nápoles is a well-known researcher, with numerous publications in journals such as the Journal of Research in Music Education, Bulletin of the Council for Research in Music Education, Journal of Music Teacher Education, Update: Applications of Research in Music Education, and the International Journal of Music Education. She is currently serving 6-year terms on the editorial boards of the Journal of Research in Music Education, the premier research journal in music education and the International Journal of Research in Choral Singing, the ACDA research journal. Her research interests include music teacher education, testing practitioner practices empirically, expressive conducting, and teacher talk. She has presented at conferences on these topics nationally and internationally.
Dr. Nápoles is meaningfully engaged with the American Choral Directors Association (ACDA) at the national level. She is currently a member of the Research Standing Committee. Additionally, she served as Assistant Conference Chair for the 2019 and 2021 national conferences, and previously as the Honor Choir Coordinator for the 2015 and the 2017 conferences. In Spring of 2021, Dr. Nápoles led the writing team in drafting a COVID-19 task force for ACDA.